In this article "How dangerous is a holiday abroad?" I deliberately use neither statistics nor sources. Because I want you to look to the people who surround you. To family and friends, to neighbours and acquaintances. Because it is important to talk to each other right now. Not to be right, but to find each other again. Because society is divided as never before. If we want to overcome this status, we have to listen to and respect each other. Even if the other person has a different view from our own.
Kennen Sie die Reportage "Auf dem Land"?
Der erste Teil spricht über das eine Mangofarm in Ägypten. Eine faszinierende Reportage von Daniela Shams.
How dangerous is a holiday abroad?
In July 2021, I went on a working trip to Egypt. A visit to a mango farm and the multi-part photo reportage "In the countryside" were planned. To do this, I had to go to Rome to get on a plane, from there to Istanbul and then to Hurghada.

Before the journey, the PCR test with the "negative" result. In my luggage: hand disinfectant, wet wipes. I have had these utensils in my bag for many years and long before Corona times. Anyone who travels a lot knows that toilet paper is not to be found everywhere. Even the water in toilets is sometimes missing.
Arrival in Egypt: Everything green and normal
The journey took me to three airports for the time being. Then to the booked hotel. In Egypt, I encounter a relaxed situation. Hardly anyone wears a mask. Life goes on completely normally.
Where actual dangers lurk
Only two people upset me: They are those who blindly follow the instructions and therefore always feel they are in the right. Two employees in an office. One of them whispers at me that I should wear a mask – he and his colleague don't wear one.
While editing the process, his colleague nibbles on the small, long grown fingernail. A typical Egyptian appearance, so that you can pick the food out of your teeth. This is precisely one of the most important transmission routes of all diseases: From mouth to hand.
Now to the mango farm in the countryside
To do this, I drive to the surroundings of the small town of Qena, book myself into a hotel. People again, 98% without masks again. Interesting side fact: In response to my question, the municipal hospital in Qena replied that there were 0 "zero" covid patients undergoing treatment there. Not one patient. In a small town where people crowd into minibuses and walk without masks. In addition, only 3.5% of people in Egypt are vaccinated anyway. Is this compatible with the European call for at least 80% vaccination coverage?
In the restaurant: Washing hands in the restroom
The restaurants are also busy. I wash my hands but do not touch the disinfectant.
I do my daily work surrounded by and with a wide variety of people. Loads of photos, conversations and constant touching. The only thing that bothers me these days is the air conditioning in the hotel room. Anyone who has ever spent time in hot countries knows that changing from hot to cold or sleeping near to the air conditioning has no positive effects.
Chasing a virus does not slow it down
After 17 days, my stay is over. The reportage is finished. I am still in good health and take the prescribed test before departure. Before the flight, however, I receive a form that I absolutely have to fill out beforehand and submit by e-mail. Another one is then required in the plane.
If vaccinated people travel freely without being tested, then the concept is not coherent. This is because the transmission rate is currently also increased by vaccinated persons. Many hospitals have twice-vaccinated people. What is communicated from the official side at the end of the day: There are more infections. But that is only half the truth.
The Corona vaccination: Now I have to pay attention
A friend of mine is getting his second vaccination. One week before my departure. With a heavy heart, I decide against another meeting with him. Just out of caution, so as not to jeopardise my departure.
Before returning to Italy
I take the opportunity and do two tests. Both tests say "negative", one rapid and one molecular test. All in all, three Corona tests in three weeks, no symptoms of illness, no fever or similar. Nevertheless, I have to go into quarantine for ten days. Vaccinated people don't have to do all that. Although there are thousands of positive cases, sick people and even deceased people worldwide. The measures are one-sided and completely illogical.
Other people around me who have been tested because of travel and events have also been negative. The sober fact is therefore: As a non-vaccinated person, I neither contracted the disease nor was I a carrier during my stay in Egypt.
What am I trying to say? Expand your perspective
Egypt does not join the circus of constant tests and incidences. Vaccinations are also not particularly popular. All the assurances we experience here in Europe about how important and life-saving the demanded measures are, seem to be ineffective there. Doesn't that make you think?
It would be sufficient reason if governments were to reconsider clauses of incidence, testing procedures and quarantine. Instead, the fear of death is used. The topic of health reaches everyone, especially when it comes to "deadly" diseases.
Life constantly demands new decisions
People follow without questioning, without taking a closer look. Overlooked is the contradictory communication that constantly defames the critic. What was still considered a conspiracy theory by lateral thinkers last year became reality a little later. (Lockdown, compulsory masking, compulsory vaccination etc.) The fear of death has a lasting effect. But it also leaves traces.
The prolonged tension settles on the psyche, which is damaged. The suicide rates in Europe are alarming. It is the overall situation that has long since exceeded a healthy mediocrity. Let's find a way back to each other. Accepting the other person's opinion, even if it is not your own, would be a good first step.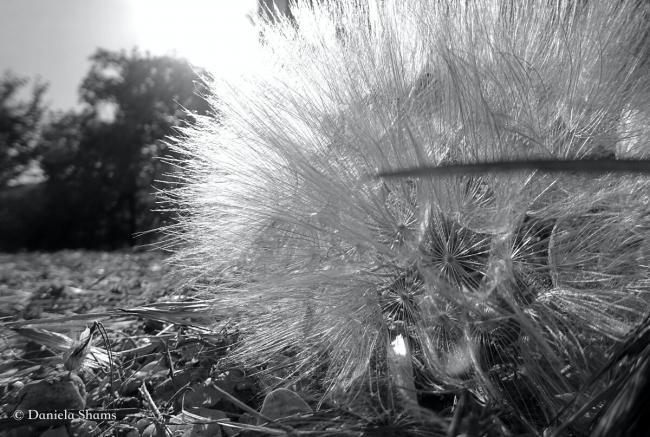 "The Sensuality of Being"
I discover the most beautiful motifs during forays into nature. … view now